Why hello there! you have stumbled upon the page of FuukaYamagishi, how dare you intrude on my napping hours! Anyways, I'm FuukaYamagishi, IRC chat extraordinare :p, and welcome to my Wiki page, here you can find more about....ME! Yay!:3
Drama is my middle name
Edit
If I don't like you, then we'll be enemies until the end of time. This includes:
-TehFuhfz
-ChanStat
-Nekusammo
-Who's next? Tease me. I dare you.
Hi, I'm FuukaYamagishi, ALSO KNOWN AS CRAZY HINDU . I'm the chat's Meg Griffin, and I love it. Anyways, I've done a lot of pisssing of to several people *Cough* *Cough* TehFuhfZ, however those 3 are at the top of my proverbial "hit list".
More about me :)
Edit
Anyways, my name is Hari, I'm half Indian and half English, and I'm from London.
Play em like a ken doll ;)
Edit
If you're interested, I have a BIT of a Demi Lavato fetish, my favorite song of hers is Heart Attack, however, I like her songs from Camp Rock 2 and 1. In fact, just her in general! As well as that, I have a Katy Perry, Selena Gomez
and Taylor Swift fetish. :3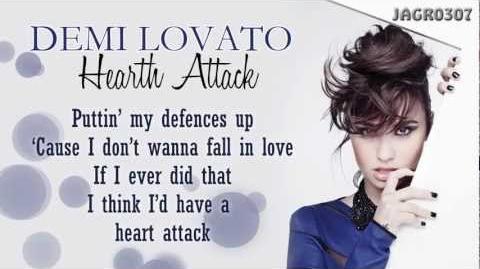 Oh, FYI, you aren't my mother, therefore you are unentitled to judge <3
Speaking of fanboying, I'd like to inform you on how I became acquanted with Anthony's videos. In the past I have had several Aliases, and in all of them, I have been subscribed to Anthony, from my first one in 2009, to this name I had made in 2013, it's obvious that I generally enjoy Anthony and his videos. I first started watching when he did SSBB replays and wasn't particularly impressed, however, once he had started his "Mario Kart Wii Wifi races" sries, I was hooked, he also got me into watching playthroughs and watching his streams. That Anthony is a delightful fellow. :3
Another song I have particular interest in is something you could only appreciate when you're half Indian, like m

04:31

"Sheila Ki Jawani" Full Song Tees Maar Khan HD with Lyrics Katrina kaif

e. Sheila Ki Jawani! <333Edit
People seem to have a problem with me expressing the fact I'm Indian, well SCREW THEM, it's their folt!
My most famous Indian phrase is "Dasa mai thainoo? Dasa mai thainoo!? Mai thainoo ki kaio? Mai thainoo ki kaio? Thoo AINEE STUPID BHANDRI I HATE YOU DUMB IDIOT!".
Golden Drops of Honey Award!!
Edit
Ad blocker interference detected!
Wikia is a free-to-use site that makes money from advertising. We have a modified experience for viewers using ad blockers

Wikia is not accessible if you've made further modifications. Remove the custom ad blocker rule(s) and the page will load as expected.